Hands-on Learning and Research at UNI
Learning, doing, discovering.
Real-world experience means real-world skills, and at UNI, these hands-on opportunities are built into your education. No matter which major you choose, you'll take your learning beyond the classroom, putting theory into practice. Whether it's in the field, in the lab, within the workplace, or out in the community, you'll build important career skills, form meaningful relationships, gain new insights, and take your education to the next level. By the time you graduate, you'll have a resume full of credentials, along with the skills, knowledge and expertise you need to take on the workplace and the world.
---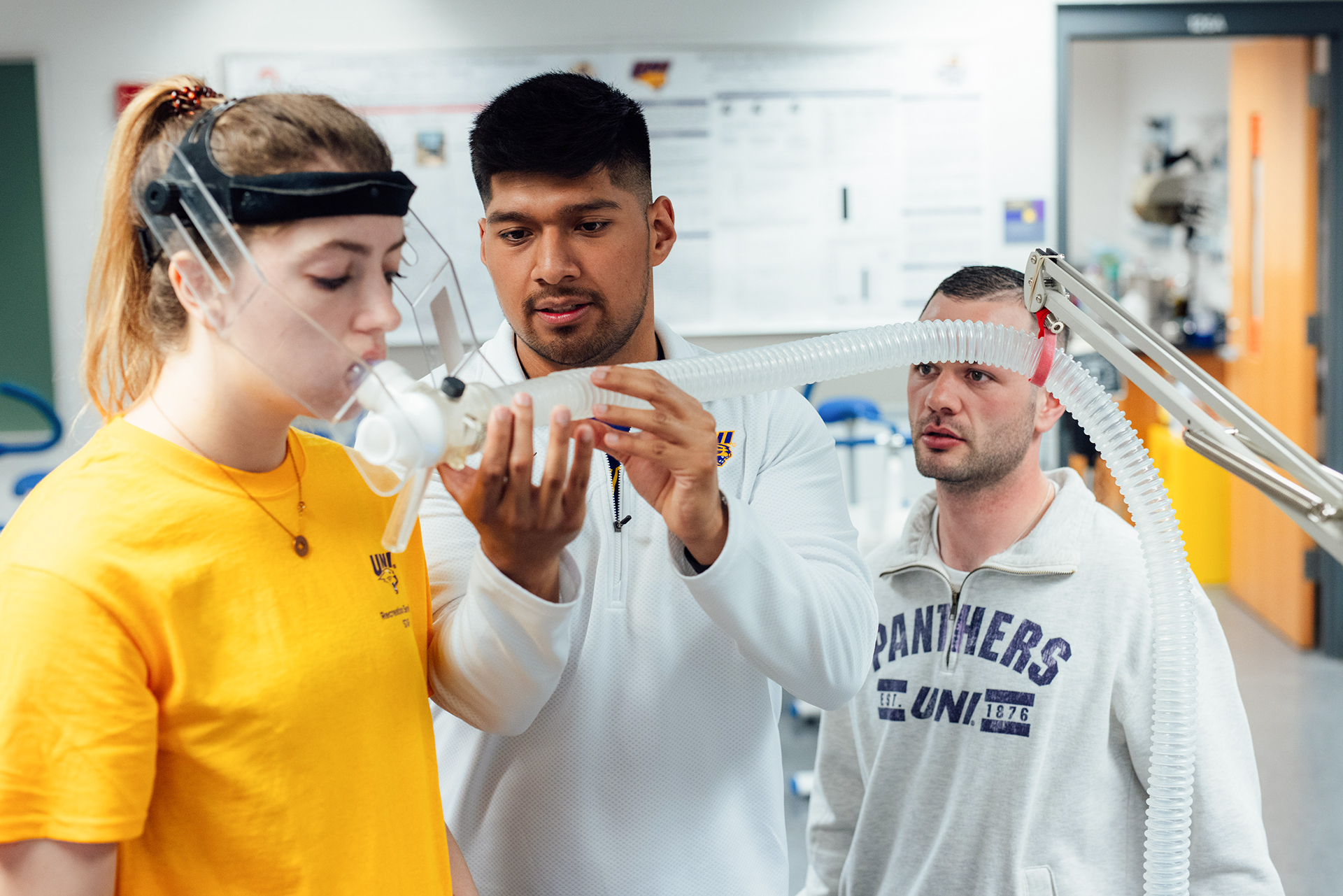 Help others to health and wellness.
Thanks to our award-winning lab settings and facilities and partnerships in the field, students within UNI's diverse health sciences programs are able to gain an array of real-world experiences. Whether you are majoring in kinesiology and conducting research or studying communication sciences & disorders and working with real patients, you'll get exactly what you'll need to be prepared for your future in healthcare.
---
Sculpt the career of your dreams.
As an arts, design, music or theatre major, get ready to share your talents with campus and beyond. There are 80+ yearly concerts and recitals for our 20+ musical ensembles and 12 yearly TheatreUNI productions. Our top-notch facilities will allow you to hone your craft when you aren't performing at Strayer-Wood Theatre or showcasing your work within the Kamerick Art Building.
---
‌
Prepare to lead your own classroom.
From observing and exploring to making lesson plans and student teaching, you'll gain more than 725+ hours in the field before graduation. With UNI's long history as a premier teaching institution, it's no surprise that a network of partnerships across the state and beyond will give you plenty of options to practice and refine your skills before licensure.
---

Get business-ready.
Get equipped with certifications and skills that employers expect through our Professional Readiness Program®, hear business leaders speak in your courses, and receive career advice from professors who've worked in the industry. With everything you'll learn, it will be easy to envision your career at one of the many corporations, businesses and firms that seek out UNI grads each year. Or, if you dream of owning your own business, our John Pappajohn Entrepreneurial Center is here to help!
---
Tap into technology. 
Because we live in a technical, ever-evolving world, we're always rethinking technology education, placing emphasis on experiential, project-based learning. Find yourself completing research in computer science or mathematics or working within one of the nation's largest  academic foundries – our Metal Casting Center. Our campus is home to our Applied Engineering Building (AEB), which houses production labs and specialized classrooms, outfitted with the latest equipment. 
---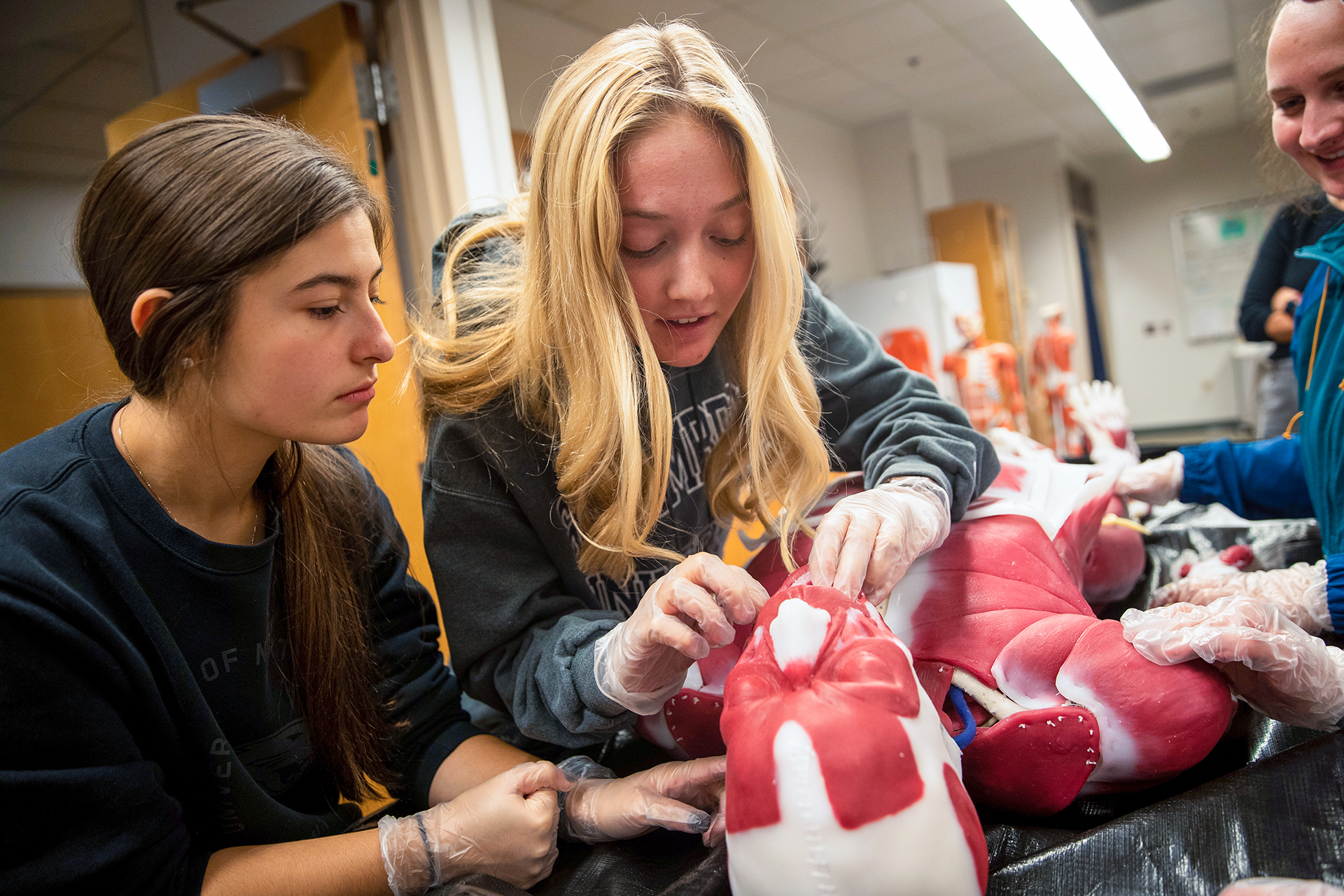 Make new discoveries.
There are unique research opportunities across all science majors, including those found within physics, biology and chemistry and biochemistry and Earth and environmental sciences. From our state-of-the-art high-performance computing lab, to our first-in-the-nation SynDaver lab and unique geography-based centers and labs, UNI has top-notch facilities for top-notch learning.