Introduction
Located in Klagenfurt, Austria, AAU is just a stone's throw away from both the Slovenia and Italian borders. Based in a city where three different cultures meet, AAU is well-placed to deliver a truly international experience. In addition to German courses, AAU has over 100 courses across various fields that are taught in English. In terms of recreation, AAU offers easy access to hiking, climbing and skiing as the Austrian Alps are nearby. 
The warm climate allows Klagenfurt to host many events that happen throughout the school year including Krampus, the Austrian Iron Man, FIVB Beach Volleyball Grand Slam, and concerts by the lake. The climate also encourages outdoor activities such as swimming, boating, wind surfing, tennis, bicycling and hiking.
Location
Klagenfurt boasts one of Austria's prettiest old towns and was thrice awarded the prestigious Europa Nostra Diploma or its lovingly restored arcaded Renaissance courtyards which today accommodate modern boutiques, trendy bars, and rustic beer gardens. Neuer Platz is dominated by the Lindwurm, a winged dragon which is the emblem of the city and was modeled on the dragon of legend, said to have resided in a swamp here long ago.
Bikers can choose from a great number of well-maintained cycle paths, and for runners there is beautiful half-marathon route. Once a year Klagenfurt becomes the center of German literature: in June the Ingeborg Bachmann Prize, the most prestigious Austrian literary distinction, is awarded. At Minimundus, the Miniature World at Lake Wörthersee, tour the world's major sights and attractions in one afternoon. On the shores of Lake Wörthersee you will find cabins, wooden piers, and shady grass areas to enjoy a relaxing afternoon in the sun.
Academics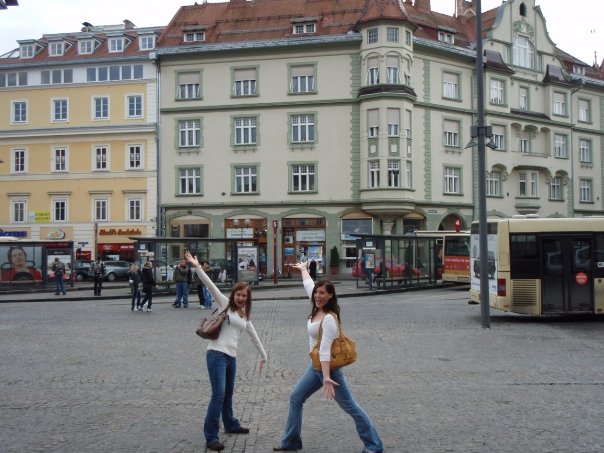 AAU currently has 10,000 students and offer a wide variety of courses across multiple academic fields. Students may take classes taught in German or English. Klagenfurt is an Exchange program. Contact the UNI Study Abroad Center for exchange spot availability.

The language of instruction is German, but many courses are offered in English as well. AAU offers courses in the following areas listed below.
Business 
Education
Geography
Psychology
Sociology 
German Language Studies 
Computer Science
Courses will be selected prior to arrival.
Exchange students with a high level of language proficiency may enroll in regular university courses. Those with limited or no proficiency in German may take courses in English in the department of "Anglistik und Amerikanistik."

Students are encouraged to take semester courses in German as a Foreign Language (Deutsch in Österreich). A three-week crash course in survival German is also offered free to exchange students at the beginning of their program of study. 
Credits Equivalents/Grade Conversion:
Credits (uses ECTS)    Grades (Beurteilung)
    9 -- 4.5 sem hrs    1 (sehr gut)    = A
    8 – 4     sem hrs    2 (gut)    = B
    7 = 3.5  sem hrs    3 (befriedigend)    = C
    6 = 3    sem hrs    Less than 3    = no transfer credit    
    Exception: 77 "contact hours" = 4 sem hrs  (1 month language program)

Note:  When accessing course descriptions on website, if you see the flag of England next to a course title, it means the course is taught in English.  Click on this course number, and you will see an option of an "English version".
Housing & Meals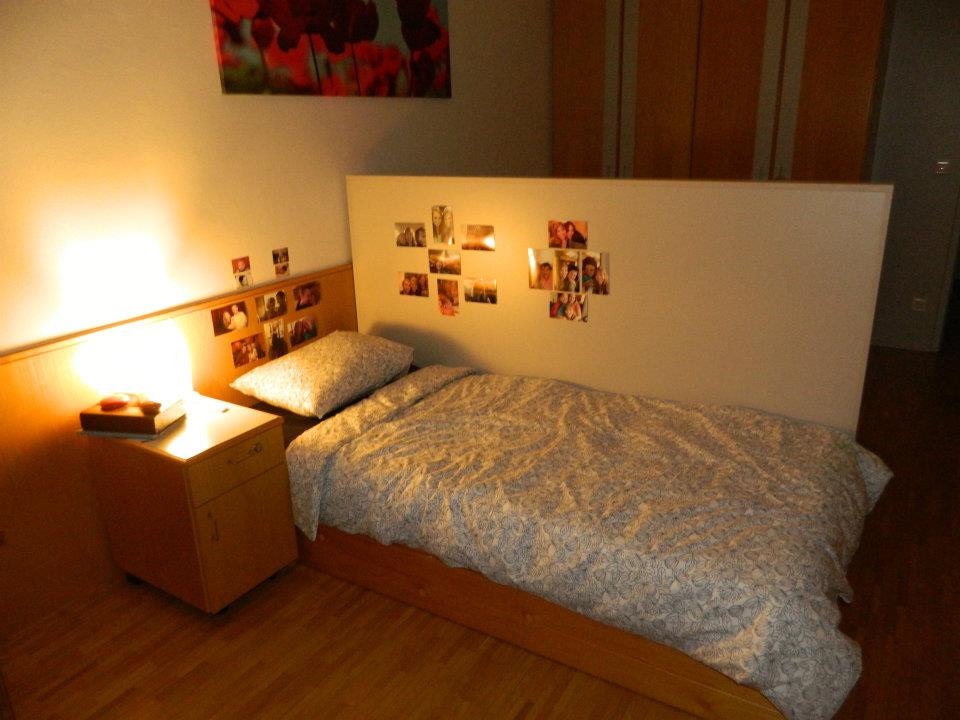 Housing:
Students will be paired in guaranteed accommodations in the University's brand new Studentenheim, a privately owned student residence.
Meals:
Meals are typically cooked by the students themselves in their room's kitchen, a money saving measure that makes this program even more budget friendly.
More information about housing options and available amenities can be found online.
Program Costs
Austria: Alpen-Adria University
Estimated Program Cost:
$13,611*
* estimated total cost of participation, actual amount depends on type of housing accommodation selected, actual airfare purchase price, personal spending habits, and other factors
Cost of studying on-campus*
*per semester, estimated, will vary per person
Tuition & Fees:

$4,350

Room & Board:

$4,390

Books:

$450

Personal Expenses:

$825

Transportation:

$200

---

Total:

$10,216
Dates & Deadlines
Program Dates:
Tuesday, October 1, 2019

to

Friday, January 31, 2020
Program Dates:
Sunday, March 1, 2020

to

Tuesday, June 30, 2020
Program Dates:
Tuesday, October 1, 2019

to

Tuesday, June 30, 2020
The Study Abroad Center reserves the right to determine participants' eligibility to Study Abroad. Students must meet all of the following in order to be eligible to Study Abroad:
Have a cumulative 2.5 GPA or higher at the time of application and maintain this cumulative GPA prior to departure and throughout the study abroad process

If your cumulative GPA is lower than 2.5, submit the following to the Study Abroad Center (103 East Bartlett):
Letters of reference from two academic contacts (e.g. academic advisor and former or current professor) supporting your pursuit of study abroad. If you are attending a faculty-led study abroad program, one of the letters must be from a course leader. However, if the program has two course leaders, only one of the letters can be from one of the course leaders.

Must be over the age of 18 years old
Must meet the course prerequisites (participation in the program is dependent upon meeting these)
Must be in good standing with the University
UNI's partner institutions may require additional eligibility requirements to be met, these vary from institution to institution. Please consult with the Study Abroad Center staff to discuss these additional requirements if applicable.
Applicants traveling to a region of a country or a country with an overall Travel Advisory Level 3 (Reconsider Travel) or 4 (Do Not Travel) will not be eligible.
All study abroad applicants must pass the Study Abroad Applicant Assessment with a score of 70% or greater.
Applicants may be selected for an in-person interview before being accepted. Selection for an interview does not guarantee acceptance into the program. You will be contacted directly by the Study Abroad Center if selected for an interview.