Introduction
Rennes school of Business is located 2 hours north of Paris in the lovely city of Rennes which has a population of around 350,000 people. Rennes is a beautiful city with many options for housing. Students have the option to live with a host family, in a city center apartment, or in on-campus residence hall. The campus is expanding to 4 buildings, adjacent to a park, and is quite beautiful.
Location
Rennes is known as one of the best places to live among France's biggest cities. It is located about two hours by train from Paris, London, and Brussels, and it is only 40 minutes from the Atlantic coast, making it the gateway to the Brittany (Bretagne) region. Of the 350,000 people in the area, the student population of 60,000 gives the city a youthful and dynamic atmosphere. It now manages the network set up by the World Health Organization and is one of the top cities in France for technology and research. The city also boasts a vast pedestrian area full of shops and offers plenty of leisure, sport, and art activities.
 
Academics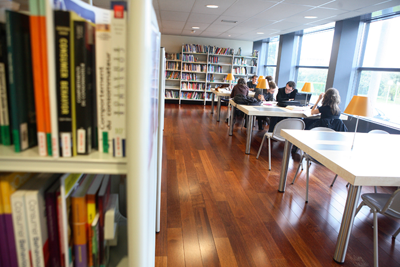 UNDERGRADUATE COURSES
UNI students have the option to take a variety of Undergraduate Exchange Student Modules (Level 4), and optional French language & Culture courses. UNI students will take courses from Undergraduate Transfer Credit Program (UGTC), Level 4, taught in English, and should specify this on their Rennes application form.

There are approximately 12-15 business courses offered each semester, though courses available vary from fall to spring semester. Students should take classes with a code ending in "E" unless they are fluent in French. It is necessary to take at least four Rennes courses during the semester, as most equal 3 US credits each, in order to transfer back a minimum of 12 US credits. 30 ECTS credits are usually equivalent to 15 US credits.

A mandatory on-line registration session will take place prior to the start of semester. Students will be informed by email and a password and login will be provided to each student.
Credits:
(Uses ECTS credits)
6=3 sem hrs
Grades:
A = A
B = B+
C = B
D = C+
E = C
FX or F = No transfer credit
Program dates subject to change due to confirmation for academic year dates from Rennes.*
POSTGRADUATE DEGREE
Students can participate in one of Rennes' one-year French master's program and pay UNI undergraduate tuition. Graduating seniors with a Bachelor's degree in Business are encourage to consider this program for a one-year Master's degree. There are many Master of Science (MSc) or MAIB degree options. Below is a breakdown of degree requirements, please visit Rennes' webpage for specific requirements for each program.

MA in International Business
Semester 1 (5 modules): ECTS 30 credits
Semester 2 (5 modules) including a winter session: ECTS 30 credits
Graduating project (5 modules): ECTS 30 credits
TOTAL: ECTS 90 credits
MSc programs
Semester 1 + Semester 2: ECTS 60 credits
Winter session (1 module): ECTS 6 credits
French language for International students or foreign language for French students: ECTS 3 credits
Preparation for graduating project: ECTS 6 credits
Professional project building: ECTS 5 credits
Performance on the internship: ECTS 10 credits
Graduating project: ECTS 30 credits
TOTAL: ECTS 120 credits
Housing & Meals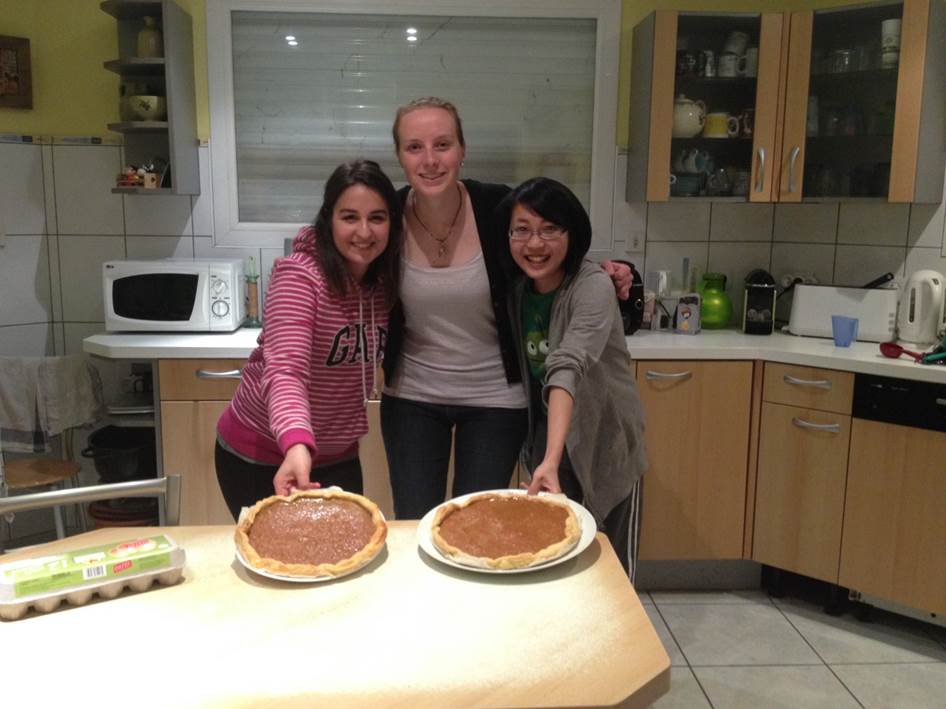 Housing: 
Rennes School of Business helps international students to find accommodation in Rennes. After students are accepted to Rennes, they need to complete an Accommodation Request form.

There are several housing options:
Shared flat or house

Independent flat / studio in a private residence

Private independent flat / studio

Host family

State student hostels
Meals:
The rooms are generally furnished and equipped. Rennes advises to budget between 350 - 500€ per month all included.  Most students cook for themselves, however students may eat at the University restaurant (approximately 22 Euros for 10 tickets).
The Well'Come team is a student organization that is here to welcome the students to help them integrate into the school and life at Rennes. They collect UNI students from Rennes station or airport, and help them settle into their home in Rennes, and organize trips (Mont St. Michel, Paris, etc.,), buddies, and sports events with French students.
Summer School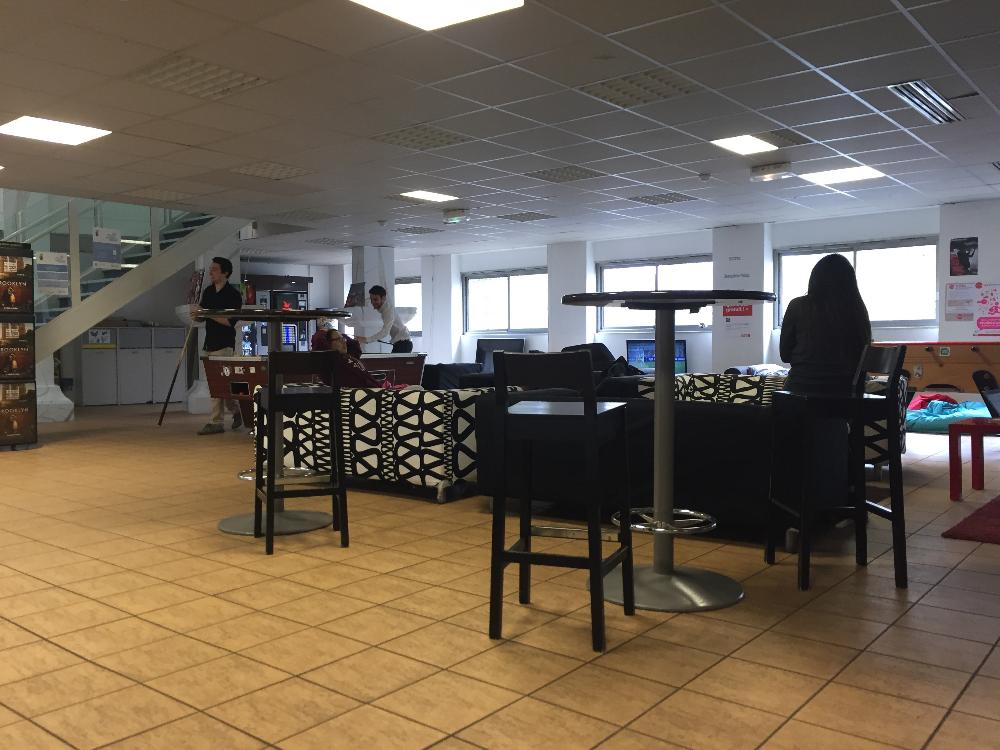 At Rennes, students can choose between two Summer Programmes both take place in June 2019:
Competitive Strategy: May 28th – June 7th​
Responsible Management: June 11th – June 21st
These Programmes offer 10 days of intensive academic and professional courses taught in English by a team of multicultural professors from Rennes School of Business.
The programmes are a unique opportunity for both final year undergraduate and postgraduate students from around the world to improve their knowledge and expertise in International Strategic Management and/ or Corporate Social Responsibility. They also offer a chance to make new friends and contacts around the world.
Assessment will take place throughout the course and successful students will be awarded 3 US credits per programme.

All information is located here: https://www.rennes-sb.com/programmes/summer-programmes/
Since the first Summer Programme in 2009, more than 310 students from different international universities have already participated: Argentina, Australia, Brazil, Canada, China, Colombia, Denmark, Dominican Republic, Egypt, Finland, Germany, India, Ireland, Japan, Kuweit, Lithuania, Mexico, Russia, South Africa, Taiwan, Thailand, UAE, UK, USA, 

Please review the budget sheet below and don't hesitate to contact the Study Abroad Center with any questions.
Program Costs
France: Rennes School of Business
Estimated Program Cost:
$12,628*
* estimated total cost of participation, actual amount depends on type of housing accommodation selected, actual airfare purchase price, personal spending habits, and other factors
Cost of studying on-campus*
*per semester, estimated, will vary per person
Tuition & Fees:

$4,350

Room & Board:

$4,390

Books:

$450

Personal Expenses:

$825

Transportation:

$200

---

Total:

$10,216
Dates & Deadlines
Program Dates:
Tuesday, September 3, 2019

to

Friday, April 24, 2020
Program Dates:
Tuesday, September 3, 2019

to

Saturday, December 14, 2019
Program Dates:
Monday, January 6, 2020

to

Friday, April 24, 2020
Program Dates:
Tuesday, May 28, 2019

to

Friday, June 7, 2019
Program Dates:
Tuesday, June 11, 2019

to

Friday, June 21, 2019
The Study Abroad Center reserves the right to determine participants' eligibility to Study Abroad. Students must meet all of the following in order to be eligible to Study Abroad:
Have a cumulative 2.5 GPA or higher at the time of application and maintain this cumulative GPA prior to departure and throughout the study abroad process

If your cumulative GPA is lower than 2.5, submit the following to the Study Abroad Center (103 East Bartlett):
Letters of reference from two academic contacts (e.g. academic advisor and former or current professor) supporting your pursuit of study abroad. If you are attending a faculty-led study abroad program, only one of the letters can be from a course leader.

Must be over the age of 18 years old
Must meet the course prerequisites (participation in the program is dependent upon meeting these)
Must be in good standing with the University
UNI's partner institutions may require additional eligibility requirements to be met, these vary from institution to institution. Please consult with the Study Abroad Center staff to discuss these additional requirements if applicable.
Applicants traveling to a region of a country or a country with an overall Travel Advisory Level 3 (Reconsider Travel) or 4 (Do Not Travel) will not be eligible.
All study abroad applicants must pass the Study Abroad Applicant Assessment with a score of 70% or greater.
Applicants may be selected for an in-person interview before being accepted. Selection for an interview does not guarantee acceptance into the program. You will be contacted directly by the Study Abroad Center if selected for an interview.