Diversity, Equity & Inclusion
UNI thrives on individuality. Your background and experiences help to create a diverse and welcoming community where everyone feels confident and comfortable to be who they are. 
From supportive faculty, staff and services to diverse student groups dedicated to cultivating a culture of inclusion, it's all here to prove that you matter.
Diversity, equity and inclusion are a key component of our strategic plan to ensure these values remain a priority as we plan for our future. 
Meet Gwenne Berry, UNI's Chief Diversity Officer
"The University of Northern Iowa could -- and should -- be a leader when it comes to diversity and inclusion. We have allies on our campus, in our community and among our alums."
Contact Gwenne: gwenne.berry@uni.edu
‌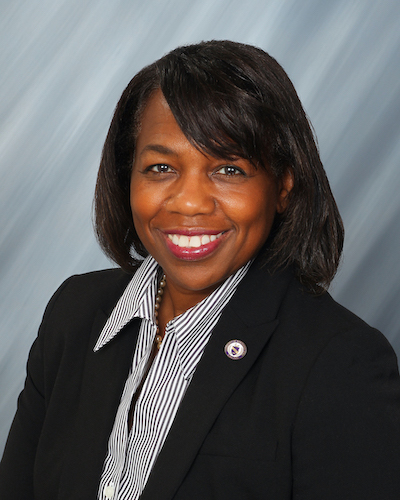 There are many UNI departments and organizations that can help you with questions or provide you with additional diversity, equity and inclusion information.
You're Never Alone
Counseling Center
Students may seek assistance through the UNI Counseling Center. Shantila Caston is the mental health therapist for Diversity Outreach and can be reached at 319-273-2676.
Center for Diversity, Inclusion and Social Justice
The DIS is staffed by individuals steeped in knowledge around racial trauma and they are happy to talk with anyone in need of support. For more information, contact the director, Chiquita Loveless, at 319-273-2250.
Report an Incident
The Office of Compliance and Equity Management is devoted to cultivating a climate of respect, equity and inclusion across campus. Their website provides valuable information on discrimination and harassment policies, as well as a form to report incidents of discrimination and harassment.