Introduction
The American College of Greece (ACG) is located in one of the world's most renowned and safe cities. Its idyllic campus is the springboard for exploring Athens and the nearby Greek islands. ACG is the largest American college or university in Europe and a truly international learning community. Students in virtually any academic major can find courses to apply towards graduation in their home institution. All classes at ACG are taught in English.
ACG is considered an exchange program so UNI students will be UNI resident tuition for this study abroad program. 
Location
The city of Athens holds some of the most celebrated history in the world. Athens is inextricably tied to Greek mythology and home to many of the world's remaining ancient sites. This captivating capital of Greece is home to 4.5 million people and is the birthplace of democracy. Today, Athens is a sprawling metropolis blending the ancient with the modern. Whether you are drawn to exploring the Acropolis or enjoying a leisurely frappe in chic Kolonaki, Athens offers something for everyone.

Affordable and lively, Athens is a city of many facets, ideal for young people who would like to experience the broad range of activities that it has to offer. Visits to archeological sites and beaches, and day trips to nearby islands and quaint towns — you can do it all here! Athens is also famous, more than any other European capital, for its nightlife. Taverns, cafes, clubs and bars stay open late as Athenians know how to relax and have fun well into the dawn.
Academics
DEREE – The American College of Greece offers more than 21 majors, 32 minors, and over 1,000 courses each academic year. There are courses available in the following areas listed below. Course descriptions are located here. Some of the major fields of study are: 
Business
Fine Arts
Humanities
Social Sciences
Communication
Courses follow the US credit and grading scale. UNI Students will receive their final schedule for the semester upon arrival during orientation. Students typically take 4-5 classes.

Study Abroad On-Campus Internship Program:
ACG provides the opportunity to promote cross-cultural interaction in a international academic environment. Internship positions are available with the offices of Athletics, Development and Alumni Relations, Integrated Marketing and Communications, Student Affairs, Study Abroad and International Student Services at the American College of Greece. The interns will be assigned an onsite staff supervisor to help them work on a semester long project working maximum 15 hours per week. Participants also are offered a 10-20% discount against the comprehensive study abroad fee.
Credit Equivalents/Grade Conversion
American credit and grading system. Ex. 3 credit course at ACG is equal to a 3 credit UNI course, and 90-100 is an A, etc...
Participant Info
Important information to review:
Review the roles of the Advisee and the Advisor under the main menu Get Started
Entry and Exit Requirements 
Review and follow the travel recommendations of the CDC for Greece
Monitor appropriate websites for updates and information about COVID or other emergencies before departing and while in the destination country. The U.S. Embassy for Greece provides updates that can be found on their website
As part of your program cost, ACG takes study abroad students on day trips to different destinations in Greece throughout the semester/summer.
You will need to obtain a student visa if your program is more than 90 days. Students studying abroad for the Fall, Spring, and full academic year will fall into this category. Students participating in the summer school will not need a visa. Be sure you apply for your passport as soon as possible so we can begin working with you on your visa once you are accepted. 
Housing & Meals
Housing:
Apartment Styled Housing (Off Campus)
The housing standard is a double bedroom shared with another student. You can choose to upgrade to a private bedroom within a shared apartment or private studio apartment for an additional fee. These rooms are limited, so to have a private bedroom or studio, please register as soon as possible.

Both wired and wireless internet access is available in student housing – free of charge. In addition, student housing has a well-equipped gym in the residence building with machines and free weights. There is also a complimentary laundry facility inside the residence.
Meals:
Meal plans are optional but are available to add-on prior to arriving, as well as a linen package, complete with sheets, blankets, and pillow. (Note: The approximate cost for the 10 meals per week plan is €950, while the 5 meals per week plan is €500).
Grocery stores are within walking distance of apartments. Preparing your own meals is always the cheapest option. 
Accommodation Overview: The video below shows a glimpse of housing life at ACG. 
Summer School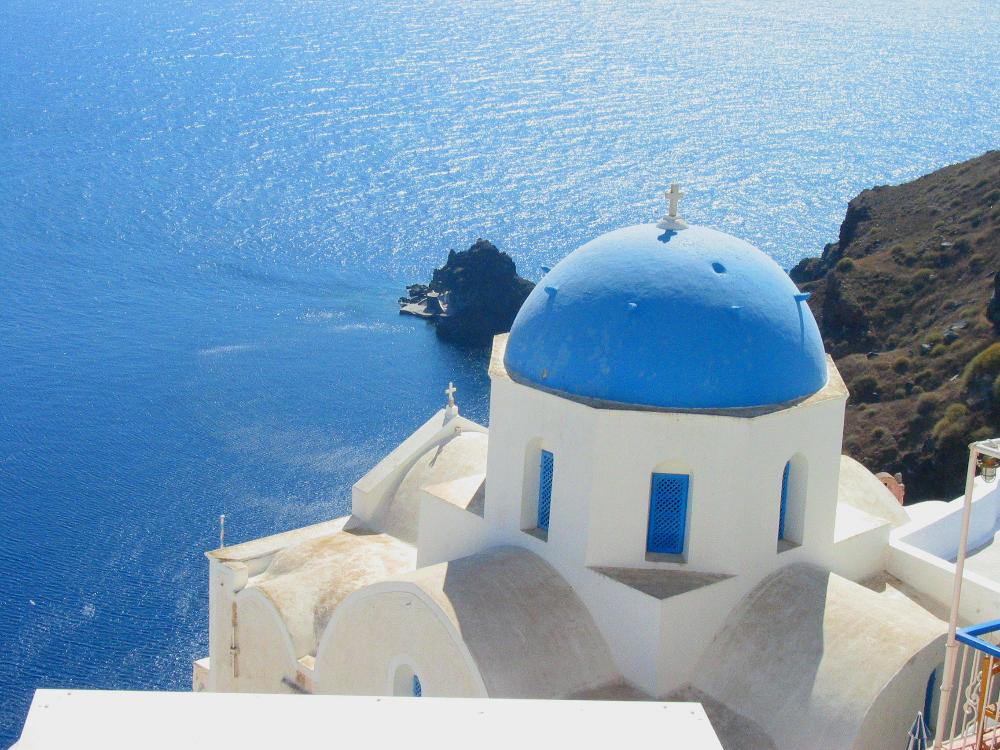 The American College of Greece offers several sessions of summer school. Summer Session I runs from mid May to late June. Summer Session II runs late June to late July.
ACG offers a scaled back version of their course offerings during the summer sessions.
Additionally, ACG offers a full summer term program which runs from mid May to the end of July. Click here for a complete list of course offerings. Note that the budget sheet reflects the cost of one session. Please work with the Study Abroad Center to obtain a custom budget sheet for your needs.
Program Costs
Greece: American College of Greece
Estimated Program Cost:
$15,515*
* estimated total cost of participation, actual amount depends on type of housing accommodation selected, actual airfare purchase price, personal spending habits, and other factors
Cost of studying on-campus*
*per semester, estimated, will vary per person
Tuition & Fees:

$4,527

Room & Board:

$4,580

Books:

$400

Personal Expenses:

$878

Transportation:

$320

---

Total:

$10,705
Dates & Deadlines
Program Dates:
Tuesday, September 12, 2023

to

Thursday, December 21, 2023
Program Dates:
Friday, May 19, 2023

to

Wednesday, June 21, 2023
App Deadline:
Saturday, October 1, 2022
Program Dates:
Tuesday, January 10, 2023

to

Friday, May 5, 2023
Eligibility Requirements to Study Abroad
The Study Abroad Center reserves the right to determine participants' eligibility to Study Abroad. Students must have a completed study abroad application, including supportive recommendation form(s). Additionally, students must meet all of the following in order to be eligible to Study Abroad:
Have a cumulative 2.5 GPA or higher at the time of application and maintain this cumulative GPA prior to departure and throughout the study abroad process
If your cumulative GPA is lower than 2.5, submit the following to the Study Abroad Center (103 East Bartlett):
Letters of reference from two academic contacts (e.g. academic advisor and former or current professor) supporting your pursuit of study abroad. If you are attending a faculty-led study abroad program, one of the letters must be from a course leader. However, if the program has two course leaders, only one of the letters can be from one of the course leaders.
Must be over the age of 18 years old
Must meet the course prerequisites (participation in the program is dependent upon meeting these)
Must be in good standing with the University
UNI's partner institutions may require additional eligibility requirements to be met, these vary from institution to institution. Please consult with the Study Abroad Center staff to discuss these additional requirements, if applicable.
Applicants traveling to a region of a country or a country with an overall Travel Advisory Level 3 (Reconsider Travel) or 4 (Do Not Travel) will not be eligible.
All study abroad applicants must pass the Study Abroad Applicant Assessment with a score of 70% or greater.
Applicants may be selected for an in-person interview before being accepted. Selection for an interview does not guarantee acceptance into the program. You will be contacted directly by the Study Abroad Center if selected for an interview.