Introduction
Accomplished as an internationally ranked research university, Jyväskylä offers multidisciplinary courses in one of Northern Europe's most vibrant, innovative and youthful cities. Jyväskylä hosts students from nearly 100 different countries each semester. Thanks to the compact and lively urban center, Jyväskylä is a "little big city", where all the services and shops are close at hand.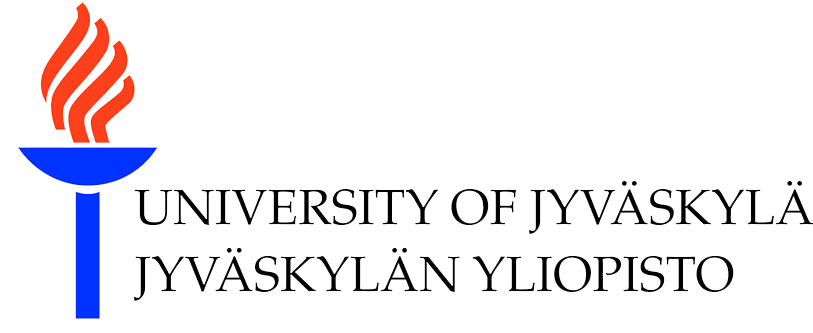 Location
Jyväskylä is called "A small city with a big feel", with approximately 160,000 inhabitants. The seventh largest city in Finland ranks among its most important in terms of education and growth. Every fourth person in Jyväskylä is a student. Development of technologies remains one of the city's main contributions, especially in the area of nanotechnology, energy technology, and forest industry. Jyväskylä maintains one of the highest qualities of life in Finland by promoting energy efficiency, elimination of pollutants, and reduction of light pollution.  Local activities include: fishing all year round, cross-country skiing, ice skating, and many indoor sports.
Notable area sites include:
Alvar Aalto Museum
City of Light tour of Jyväskylä
Nyrölä rock planetarium
Petäjävesi Old Church (UNESCO world heritage site)
Oravivuori triangulation tower (UNESCO world heritage site)
Lake Päijänne & Lake Jyväsjärvi
Jyväskylä Arts Festival
Craft Museum of Finland
Rantaraitti (recreational and exercise venue)
188,000 lakes and 30,000 islands
Academics
Students can study from various academic colleges at the university. Some courses will require prerequisites and pre-enrollment, which is a part of the application process. Listed below are the areas of studies offered.
Business
Economics 
Education
Psychology
Humanities
Social Sciences
Language and Cultural Studies
Mathematics and Science
Sport and Health Sciences
All students need to take at least 30 credits in the ECTS system, in order to be considered full-time at UNI during the semester abroad. This will transfer back to UNI as 15 credits. Students typically take 5 classes. 
There is a winter school in January with Sport Sciences classes being offered.  Many of the winter and summer schools offer activities including free cultural tours, getting to know Finnish life and society, excursions, and sports events.
Participant Info
Important information to review:
Review the roles of the Advisee and the Advisor under the main menu Get Started
Entry and Exit Requirements:
Housing & Meals
Housing:
Student housing in Jyväskylä is provided by KOAS (Student Housing Foundation of Central Finland).
KOAS has internet, laundry rooms, saunas, and store rooms are available in the building. Kortepohja Student Village has a small shopping center, party room to rent, piano room, and sports facilities. Student apartments are located within walking distance or a short bus ride away from campus. Students will be placed in furnished single bedrooms with shared bathroom and kitchen.
Meals:
Students will have a shared dining room and kitchen. Grocery stores are close by.
Summer School
May 22 - June 9, 2023
The University of Jyväskylä welcomes students to participate in the Summer School in Human Sciences. Students can do one course per week and can choose to do the full four weeks of summer school or just parts of it. For specific courses and more detailed information please visit their website here. The HSSS comprises interdisciplinary courses in the following areas.
Cultural Studies 
Education
Psychology 
Communication 
Sports & Health 
Social Sciences
Accommodation
Summer School participants will be accommodated in the apartments of the Kortepohja Student Village about 1.5 miles from the University. They will each have a furnished study-bedroom (with a shared kitchenette and bathroom) which also include a blanket, pillow, bed linen and some basic kitchenware. Also included in the room price is breakfast at restaurant Rentukka and the possibility to use the Rentukka gym.
Program Costs
Finland: University of Jyväskylä
Estimated Program Cost:
$16,241*
* estimated total cost of participation, actual amount depends on type of housing accommodation selected, actual airfare purchase price, personal spending habits, and other factors
Cost of studying on-campus*
*per semester, estimated, will vary per person
Tuition & Fees:

$4,527

Room & Board:

$4,580

Books:

$400

Personal Expenses:

$878

Transportation:

$320

---

Total:

$10,705
Dates & Deadlines
Program Dates:
Monday, September 5, 2022

to

Friday, November 4, 2022
Program Dates:
Monday, May 22, 2023

to

Friday, June 9, 2023
Eligibility Requirements to Study Abroad
The Study Abroad Center reserves the right to determine participants' eligibility to Study Abroad. Students must have a completed study abroad application, including supportive recommendation form(s). Additionally, students must meet all of the following in order to be eligible to Study Abroad:
Have a cumulative 2.5 GPA or higher at the time of application and maintain this cumulative GPA prior to departure and throughout the study abroad process
If your cumulative GPA is lower than 2.5, submit the following to the Study Abroad Center (103 East Bartlett):
Letters of reference from two academic contacts (e.g. academic advisor and former or current professor) supporting your pursuit of study abroad. If you are attending a faculty-led study abroad program, one of the letters must be from a course leader. However, if the program has two course leaders, only one of the letters can be from one of the course leaders.
Must be over the age of 18 years old
Must meet the course prerequisites (participation in the program is dependent upon meeting these)
Must be in good standing with the University
UNI's partner institutions may require additional eligibility requirements to be met, these vary from institution to institution. Please consult with the Study Abroad Center staff to discuss these additional requirements, if applicable.
Applicants traveling to a region of a country or a country with an overall Travel Advisory Level 3 (Reconsider Travel) or 4 (Do Not Travel) will not be eligible.
All study abroad applicants must pass the Study Abroad Applicant Assessment with a score of 70% or greater.
Applicants may be selected for an in-person interview before being accepted. Selection for an interview does not guarantee acceptance into the program. You will be contacted directly by the Study Abroad Center if selected for an interview.