Introduction
Nelson Mandela University is located in Port Elizabeth, South Africa. With a total of 7 campuses, the University is the largest international university in the Southern Cape with their main campus, where most UNI students take classes at, is in the heart if a nature reserve.
Offering beautiful orange sunsets and tranquil sandy-white beaches, the Eastern Cape is where people with friendly smiles greet you with a "good morning", "goeie more"' or "molo"... By studying at NMU, you are able to experience quality and affordable education as well as the amazing wildlife, history and the culture of South Africa. 
Location
NMU is located in Port Elizabeth. Port Elizabeth is a coastal city on the south-eastern coast of South Africa and is along the shores of Algoa Bay, which has 40 kilometers of magnificent coastline and sandy beaches great for water sports and swimming, making it known as the Water Sport Capital of Africa. It has strong links with industrial and automotive sectors and has a wide variety of interesting architectural and historical sites, enchanting beaches, excellent sporting facilities, and an upbeat cultural life.
There are opportunities for up-close encounters with sea animals that are located close to the Bay. Throughout the year, visitors have the opportunity to see the Southern Right Whale (Humpback Whale). Port Elizabeth is also very close to Addo Elephant Park, Daniel's Cheetah Farm and other game reserves. The city's central location in the Eastern Cape makes it very easy to travel west towards Cape Town or east towards Durban.
Academics
Established in 2005, Nelson Mandela University currently has more than 20,000 students and is one of the few comprehensive universities in South Africa. The university already has a strong track record in both fundamental and applied research, working extensively in partnerships with business and industry professionals.
A variety of programs and courses are provided, and NMU is the most culturally, linguistically, and academically diverse university in South Africa. It prides itself on being at the forefront of the political and educational transformation of higher education in South Africa and is also the largest university campus in the southern hemisphere.
Courses: NMU offers a comprehensive list of courses (modules) to choose from that align well for UNI students. Students can locate current course offerings in their Module Browser. Most modules are available to Study Abroad and Exchange students, however, each department/faculty has its own requirements for certain programs and modules. All courses are taught in English though students are able to take Xhosa or Afrikaans as well during their semester at NMU.
Information on courses and when they are offered can be found here. You will need to know the subject or name of a course to use this browser. Otherwise, you can see what is offered in specific subjects first and then use the browser to determine if it is available during a specific term. You can view courses by subject area here. Meet with Study Abroad Staff for assistance with navigating courses. 
Community Service Learning: The International Office offers a unique and popular module called Community Service Learning (CSL 100). This CSL module allows students from abroad with the opportunity to demonstrate and develop their global citizenship through volunteer work. They will develop an understand of current issues impacting disadvantaged community life in South Africa and experience this firsthand while giving back to the community. The module is for 2 US credits and there is an additional cost for the course, which pays for transportation to and from the volunteer site(s).
Teaching Methods and Styles: In South Africa, most undergraduate courses consist of lectures, classes, workshops, and tutorials each week as well as 'unstructured' time which means students should be doing individual reading and research. Grades are often weighed heavily on exams and other assessments. 
Academic Calendar: The university operates on a semester system with Semester 1 (our Spring semester) running from February to June and Semester 2 (our Fall semester) running from July to December. When thinking about their semester dates, it is important to remember that with it being on the other side of the hemisphere, their spring semester is our fall and vice versa. To view the academic calendar, please see here.
Credits and Grades: NMU is a great place to study abroad and receive a sufficient amount credits. Students need to take 40-60 NMU credits per semester and 100-120 NMU credits per academic year (fall and spring). 4 NMU credits = 1 US credit. When searching for courses, please remember that NMU's Semester 1 is UNI's Spring semester and NMU's Semester 2 is UNI's Fall semester. Grades are also calculated differently. Be sure to discuss the grading scale with your study abroad advisor to make sure you understand how grades will be calculated. 
Take a view of campus at the video below: 
Participant Info
Important information to review:
Review the roles of the Advisee and the Advisor under the main menu Get Started
Immigration Information:
Information on the visa process for South Africa can be found at www.southafrica-usa.net/homeaffairs/jurisdiction.htm. 
Entry and Exit Requirements:
Review and follow the travel recommendations of the CDC for South Africa
Monitor appropriate websites for updates and information about COVID or other emergencies before departing and while in the destination country. The U.S. Embassy for South Africa provides updates that can be found on their website
Housing & Meals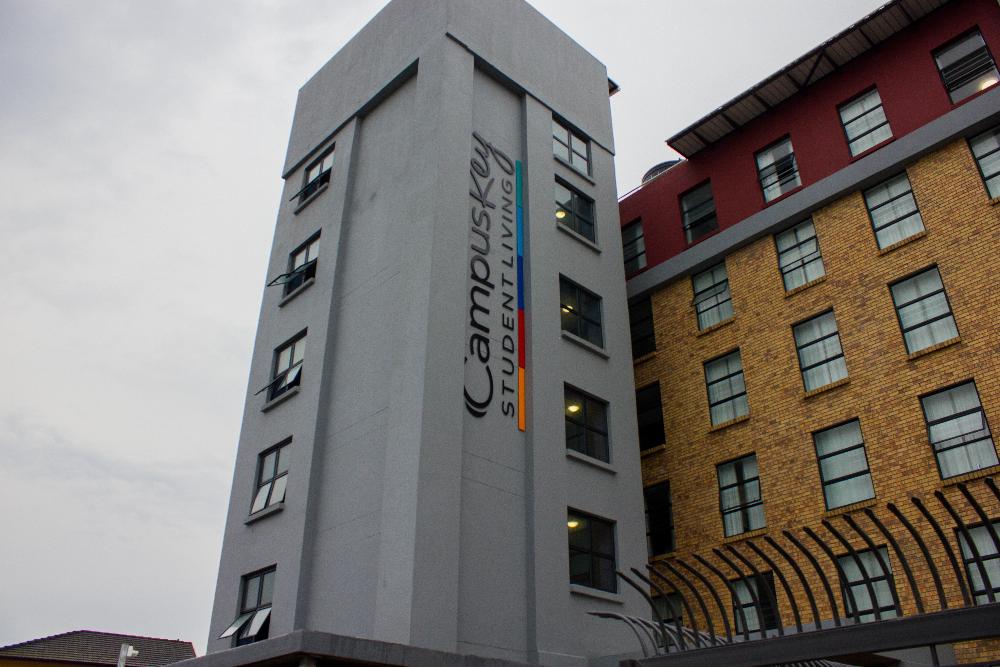 International students who choose to study at NMU will live in off-campus, apartment-style accommodation with other international students.
CampusKey is located 100 meters from the beach, 2km from the main campus, and is centrally located to all other amenities and boasts a diverse mix of students from every corner of the world.
CampusKey has multiple levels of security to ensure student safety. Students will have their own rooms and share a restroom and kitchen with one other student. This accommodation is self-catered and is located extremely close to a grocery store and restaurants. The accommodation also offers an exercise facility and a common area game room.
Further details on CampusKey can be found on the student living page.
Room Layouts - the most common options that UNI students opt for (Explorer - Two Bed is what is used for the cost estimate). More options shown on CampusKey Webpage. 
Summer School
NMU's Office for International Education offers unique credit-bearing Summer/Short programs each year including:
Environmental Studies: 6 US credits

Globally unique concentration of three global biodiversity hotspots, followed by conservation success stories
Field-trip based with visits to ancient caves, overnight stays and visits to modern National Parks
Includes a longer overnight field trip

Community Holiday Club: 6 US credits

The aim of this program is to provide students the opportunity to develop their global citizenship through volunteer work. They will develop an understanding of current issues impacting communities in South Africa.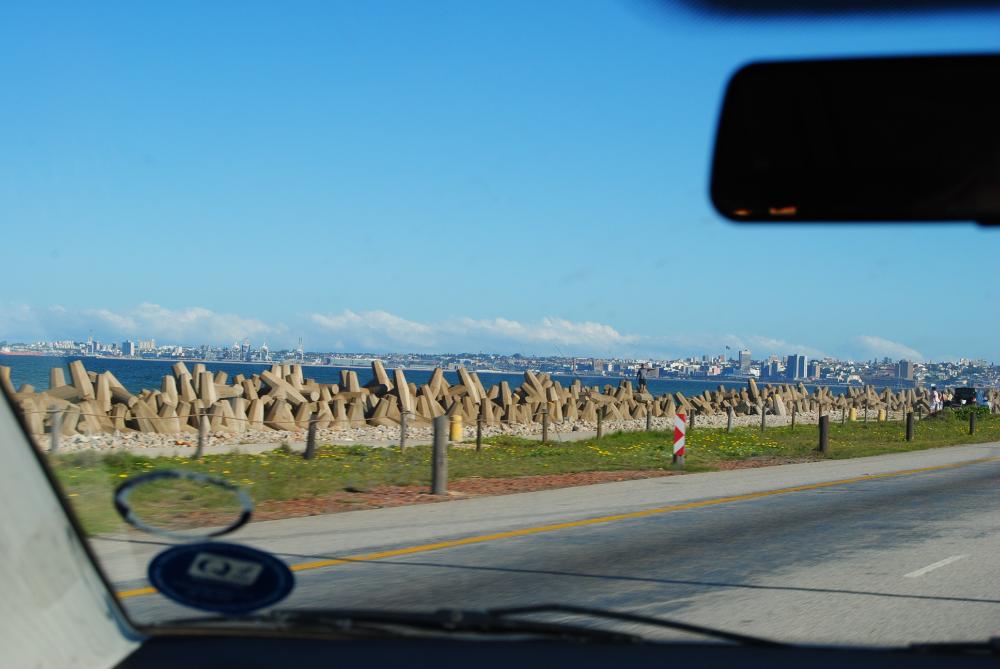 Or select any two of the following programs to the credit value of 6 USA credits:
Conflict Management and Transformation: 3 US credits

Foundations of conflict and conflict management and will guide students through the exploration of conflict management and peacebuilding efforts in Africa and the world
Refer to conflict literature and explore how conflicts have influenced aspects of music, art and the political, economic and social contexts
Includes a longer overnight field trip to a rural area

Human Rights: 3 US credits

Foundations of Human Rights from a social science & constitutional/legal perspective
Guide through the exploration of issues and aspects of human rights and the economic, social, cultural and political contexts
Primary goal of this program is to examine human rights from social science perspectives in order to develop an insight and understanding

Community Service Learning: 3 US credits

Opportunity to demonstrate and develop their global citizenship through volunteer work
Understand current issues impacting community life in South Africa and experience this first-hand through service in a South African community
Volunteering and spending time at projects with previously disadvantaged children

South Africa History, Culture, & Language: 3 US credits

This program will offer students the option to explore South Africa history and provide further insight into the Frontier as a meeting place of South African cultures. Students will be exposed to the birthplace of Nelson Mandela. 

Business Program: 3 US credits
Lectures are taught by NMU academics and are scheduled daily from Monday - Thursday. Friday's are reserved for self-study or program related activities. The Office for International Education works together with global partner institutions and NMU academic departments to conceptualize programs that are academically sound, appealing, well planned, cost effective and efficiently executed. We encourage you to come and spend 3-8 weeks in one of the most beautiful and fascinating areas of South Africa.
Program Costs
South Africa: Nelson Mandela University
Estimated Program Cost:
$11,451*
* estimated total cost of participation, actual amount depends on type of housing accommodation selected, actual airfare purchase price, personal spending habits, and other factors
Cost of studying on-campus*
*per semester, estimated, will vary per person
Tuition & Fees:

$4,527

Room & Board:

$4,580

Books:

$400

Personal Expenses:

$878

Transportation:

$320

---

Total:

$10,705
Dates & Deadlines
Program Dates:
Monday, July 24, 2023

to

Friday, November 24, 2023
Eligibility Requirements to Study Abroad
The Study Abroad Center reserves the right to determine participants' eligibility to Study Abroad. Students must have a completed study abroad application, including supportive recommendation form(s). Additionally, students must meet all of the following in order to be eligible to Study Abroad:
Have a cumulative 2.5 GPA or higher at the time of application and maintain this cumulative GPA prior to departure and throughout the study abroad process
If your cumulative GPA is lower than 2.5, submit the following to the Study Abroad Center (103 East Bartlett):
Letters of reference from two academic contacts (e.g. academic advisor and former or current professor) supporting your pursuit of study abroad. If you are attending a faculty-led study abroad program, one of the letters must be from a course leader. However, if the program has two course leaders, only one of the letters can be from one of the course leaders.
Must be over the age of 18 years old
Must meet the course prerequisites (participation in the program is dependent upon meeting these)
Must be in good standing with the University
UNI's partner institutions may require additional eligibility requirements to be met, these vary from institution to institution. Please consult with the Study Abroad Center staff to discuss these additional requirements, if applicable.
Applicants traveling to a region of a country or a country with an overall Travel Advisory Level 3 (Reconsider Travel) or 4 (Do Not Travel) will not be eligible.
All study abroad applicants must pass the Study Abroad Applicant Assessment with a score of 70% or greater.
Applicants may be selected for an in-person interview before being accepted. Selection for an interview does not guarantee acceptance into the program. You will be contacted directly by the Study Abroad Center if selected for an interview.