Introduction
Swansea offers a high-quality education, beautiful coastal surrounding, a cosmopolitan environment, and the peace of mind it is a safe place to study. Swansea was identified as one of the top 30 research universities in the UK and was named the top university in Wales by the Sunday Times. The University community thrives on exploration and discovery, and offers the right balance of excellent teaching and an enviable quality of life. The university has an attractive campus setting, situated in acres of parkland along the seacoast just to the west of the city of Swansea. Academic and recreational facilities are first class. The Taliesin Arts Centre, Sports Centre, and University Students' Union offer a wide array of leisure activities.
Location
This picturesque city has over 200,000 inhabitants. It enjoys excellent road and rail connections to all parts of Britain. London is only three hours away by train, and Stratford- upon –Avon and Oxford are similar distances. The city is an important commercial center and also a growing tourist destination. Swansea was named 6th safest city in the UK, and 2nd nicest in the UK.

Swansea has excellent shopping centers; the city market dates back to the Middle Ages, while the Quadrant Shopping Center is among the most modern in the country. Dozens of shops are housed in attractive undercover malls and arcades. Swansea's splendid Maritime Quarter has been the role model for other national maritime developments. A variety of shops, restaurants, and museums are located here in a picturesque setting.

Swansea University lies on the wide sweep of Swansea Bay with the Gower Peninsula, an area of outstanding natural beauty, extending fifteen miles to its west. The Gower consists of a string of secluded and dramatic bays, cliffs, valleys, and sandy coves and is a natural playground for hiking, horseback riding, hang gliding, surfing, fishing, and rock climbing.
Academics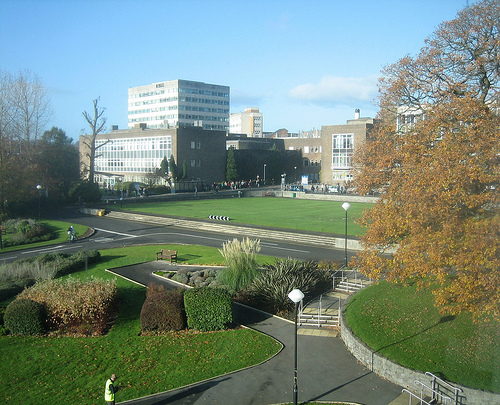 Course/Module Search: Courses denoted TB1 are for Fall, TB2 are for Spring. This university is open to all majors, the ones listed below are not all the courses that are offered. Exchange and Fee-Paying Visiting students are advised to select Level 1 (HE level 4) or Level 2 (HE level 5) modules.  With the discretion of a department it may be possible to enrol in Level 3 (HE level 6) modules if students have a sound background in that subject area.  Students should note that there are no re-sit opportunities at this level.
Instructions on Module selection can be found here.

Pre-Sessional Course
The pre-sessional AMX 315/316, British Politics and Culture since 1945 is being offered in Swansea. This pre-sessional course is taught over three weeks by the Foundation of International Education and is based in Swansea. The course is worth 10 credits (3 US credits). Please note that classes and excursions are subject to change.
After the optional pre-sessional module, program participants begin their university studies and take a full load of regular courses with British students. Students typically take 3 additional classes (modules) which award approximately 3 credits each. 
Please note that Semester 1 modules (TB1) in Biological Sciences, Engineering, Mathematics, Computer Science, Economica, Business and Geography are assessed by exam in January and students must stay in Swansea for these.

Courses Offered
Accounting/Finance
Engineering
Nursing
Business
Chemistry
Economics
Communication
Medicine
History
    Credits                                   Grades
    30          = 8 sem hrs            65+    = A
    20          = 6                         62 – 64    = A-
    15      = 4                             58 – 61    = B+
    10      = 3                             55 – 57    = B
     7.5   = 2.3                           52 – 54    = B-
     5 = 1.5                                48 – 51    = C+
                                                45—47    = C
                                                40 – 44    = C-
                                       Less than 40 = no transfer
Housing & Meals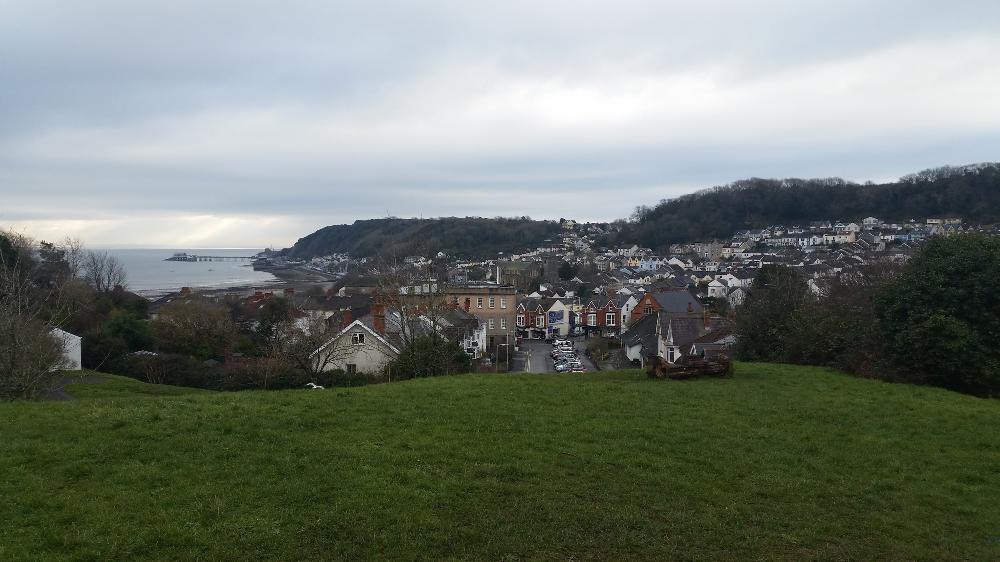 Housing:
Students will live in the Hendrefoelan Student Village, which consists of university houses and apartments.
Properties vary, housing between 4 and 10 students with shared bathrooms and kitchens
Bathroom ratio on average 1:4 but varies between properties
A frequent bus service to the campus, City centre and Gower
A Spar shop on site
Local shops, Post Office, banks, pubs and takeaways within a ten minute walk
Students' Union run launderette and bar called the Wonky Sheep
2 1/2 miles from the main University campus: 10/15 minute bus ride/45 minute walk/15 minute cycle
Meals:
Self-catered standard rooms with kitchens equipped with cooker, hob, microwave, kettle and fridge/freezer and plenty of storage
Program Costs
Wales: Swansea University
Estimated Program Cost:
$22,270*
* estimated total cost of participation, actual amount depends on type of housing accommodation selected, actual airfare purchase price, personal spending habits, and other factors
Cost of studying on-campus*
*per semester, estimated, will vary per person
Tuition & Fees:

$4,350

Room & Board:

$4,390

Books:

$450

Personal Expenses:

$825

Transportation:

$200

---

Total:

$10,216
Dates & Deadlines
Program Dates:
Monday, September 23, 2019

to

Friday, June 19, 2020
Program Dates:
Monday, January 27, 2020

to

Friday, June 12, 2020
Program Dates:
Monday, September 23, 2019

to

Friday, January 24, 2020
The Study Abroad Center reserves the right to determine participants' eligibility to Study Abroad. Students must meet all of the following in order to be eligible to Study Abroad:
Have a cumulative 2.5 GPA or higher at the time of application and maintain this GPA prior to departure and throughout the study abroad process

If your cumulative GPA is between 2.40 to 2.49, submit the following to the Study Abroad Center (28 Gilchrist):

A letter of reference from your academic advisor supporting your pursuit of study abroad
An essay, which should explain why your cumulative GPA is below a 2.50, include how your cumulative GPA is stable or improving, a detailed plan for improving your academic performance a strong academic and/or personal interest in your study abroad location and/or course, and a compelling academic rationale for studying abroad.

Must be over the age of 18 years old
Must meet the course prerequisites (participation in the program is dependent upon meeting these)
Must be in good standing with the University
UNI's partner institutions may require additional eligibility requirements to be met, these vary from institution to institution. Please consult with the Study Abroad Center staff to discuss these additional requirements if applicable.
Applicants traveling to a region of a country or a country with an overall Travel Advisory Level 3 (Reconsider Travel) or 4 (Do Not Travel) will not be eligible.
All study abroad applicants must pass the Study Abroad Applicant Assessment with a score of 70% or greater.
Applicants may be selected for an in-person interview before being accepted. Selection for an interview does not guarantee acceptance into the program. You will be contacted directly by the Study Abroad Center if selected for an interview.